Funeral Flowers
Funerals can be a difficult and sensitive time for family and friends who are grieving the loss of a loved one. There is no better way to express your feelings and show your support than with flowers.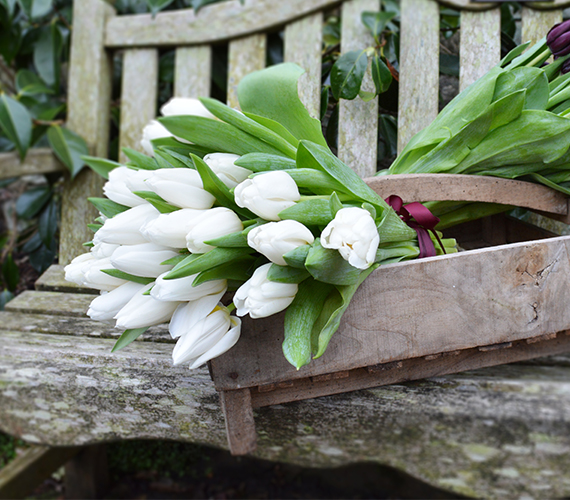 Sympathy Flowers
Sympathy flowers are the perfect way to express your feelings in saying goodbye or to offer comfort to those who have lost a loved one.
Our experts at Cherubs Florists can offer guidance when choosing the appropriate flowers. Whether that be a wreath, a spray or something more personal, to express memories, or a hobby.
Funeral Flowers
We understand how hard it can be arranging a funeral for a loved one. We at Cherubs Florists can offer you a private consultation, where you can sit and discuss your own personal choices, offering you comforting guidance when choosing the appropriate funeral flowers.
We work closely with our local funeral directors, liaising with them and delivering directly, so you have one less thing to worry about. This includes local Funeral Directors in the Chelmsford and surrounding areas;M Lucking & Sons, Writtle Co op Funeral Directors, Coop Funeral Care Chelmsford, Secure Haven Funeral Directors, T Pennack & Sons, Great Dunmow Funeral Directors, Paul J King Funeral Directors, Adam & Greenwood Funeral Home.
Please call us now to book your private consultation on 01245 361939 / 07932 733945 or email us at [email protected]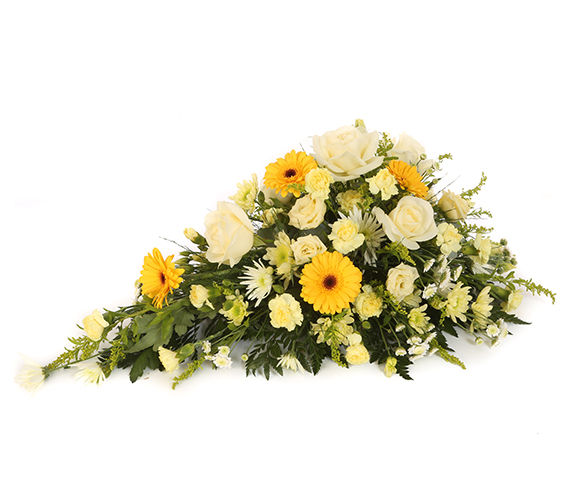 Funeral Flowers FAQs
Where should the funeral flowers be delivered?
In most instances, tribute deliveries are directed to the funeral director prior to the funeral, this is recommended wherever possible and allows the undertakers to arrive at the funeral destination with the flowers and the coffin together. Most often deliveries are directed to the funeral directors where the deceased may be at rest prior to the funeral service. Delivery to a funeral director is recommended wherever possible as most of the flowers will be delivered to the undertakers allowing them to arrive at the service or home address together with the coffin. We usually deliver at least 2 hours before the funeral takes place.
What type of message?
Funeral tribute and sympathy card messages can be difficult to compose during such a sad time. Just a few words of heartfelt sentiment will be appreciated. We have supplied a few simple examples below that may help you write your message should you require assistance:
With love and fond memories of (name of deceased) from (Your name)
In loving memory of a dear friend, with love (Your name)
Dearest (name of deceased), May you rest in peace. Love from (Your name)
With deepest sympathy from (Your name)
Our hearts are filled with sorrow. Rest in Peace Love from (Your name)
(Name of deceased) you will always be in our hearts and minds Lots of Love (Your name)
Now at peace with you loved ones, fond memories, your friend, (Your name)
Where do I need to order funeral flowers by?
When ordering funeral flowers please try and place your order 48 hours before the funeral and at least a few days for Casket Sprays due to their complexity. Our professional florists will liaise with the funeral directors ensuring that delivery of your funeral flowers and tributes is a smooth and stress free operation.
How do I order funeral and sympathy flowers online?
Simply select the product you wish to send, choose a date and time for the delivery and click 'buy'. You will then be required to follow the simple ordering process that follows. During the checkout process please have the following information to hand as we will require it to process your order:
The name of the deceased
The address of the funeral director or residential address
A funeral or sympathy card message to accompany your tribute
If you have any specific requests or requirements, please call us on 01245 361939 / 07932 733945 and we will take your order over the telephone or alternatively email us at [email protected]